Drive Supercars Reviews
Some Example Photos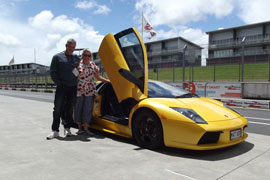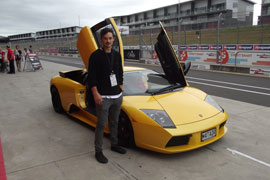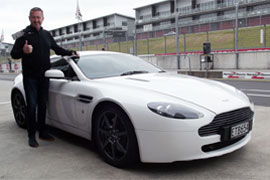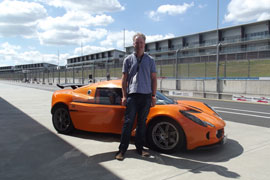 Last 20 Reviews
Howard

- 16/12/19

Great day, very well run, had a ball.
Chris

- 15/12/19

Great people, awesome drive, a great day all round.
Colin

- 15/12/19

Great day - enjoyed it and impressed how all seemed motivated to make the experience enjoyable
Malcolm

- 15/12/19

A brilliant experience Instructor was fabulous His friendly and casual attitude combined with precise and encouraging Instructions built confidence And the Adrenalin rose with every lap A very satisfying day out in the safety of all your cheerful people THANKS
Arihia

- 13/12/19

Great team everyone was helpful and welcoming. Excellent driving instructions. Enjoyed the hot lap. Cafe was great afterwards also.
Ross

- 13/12/19

Awsome time in great car enjoyed drive.staff excellent and friendly. Would like to wear a helmet and
Ken

- 12/12/19

A fantastic day out for my husband which he enjoyed immensely. Thank you for making this a really enjoyable experience for us all. We will definitely be enjoying it again in the near future. Thank you. Ken and Judy.
Graeme

- 12/12/19

Had a great time driving the Aston Martin , the instructor was very informative of how to drive track ,braking and taking corners . would recommend this to anyone to take up the opportunity to drive one of your cars , also your staff on the day were excellent and very helpful.
James

- 12/12/19

Amazing day from start to finish - the staff went above and beyond to ensure the experience was fun and enjoyable. A special thanks to the girls at the seating area - we had our 3 week old with us and the couldn't have been more accommodating , completely unexpected yet very appreciated :) I will highly recommend and be back for sure
Peter

- 12/12/19

Really njoyed thanx
Alberto

- 12/12/19

I just want to say thank you so much to all team. I have amazing experience and also thanks to allow me have extra time to take photos with the Lamborghini.. Everyone should have this amazing experience. For sure I will be back and try another cars again
Karola

- 12/12/19

Amazing experience, highly recommend, will hopefully be doing it again soon.
Chris

- 12/12/19

An incredible fun filled day which was run by very friendly and capable staff. Good venue, plenty of water and sunscreen for all the punters which was good. The cars were awesome, the instructors were great - I would definitely come again. The only suggestion for improvement is to update the cheesy introductory video ! lolz..
Danielle

- 12/12/19

Absolutely awesome. The instructor was great made me feel at ease and was very reassuring. I wish I could drive the Ferrari everyday it was so comfortable to drive.
David

- 12/12/19

Great fun, really friendly staff
Bob

- 15/11/19

Thank you very much to your team for a very enjoyable day. Knowledgeable and friendly staff made my driving experience of the Lotus Exige most memorable. I am already trying to decide which car to drive next and whether it be my childhood hero, the Lamborghini, or James Bond's Aston Martin I'm sure my mind will change many times. I will definitely be recommending the experience to friends and family, once again thank you very much.
Danny

- 15/11/19

Absolutely awesome experience! Loved every minute of it.
Gene

- 15/11/19

Great experience. Friendly staff. Would recommend it to my mates.
Kim

- 14/11/19

Very friendly and efficient staff Nice clear instructions and very clean premises
Warren

- 14/11/19

This was a really fun day. The staff on site are very friendly and helpful and go out of their way to make you feel welcome and comfortable. Cheers