Drive Supercars Reviews
Some Example Photos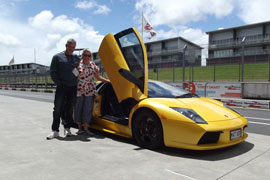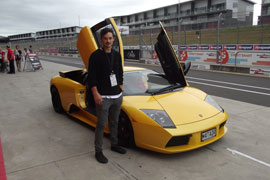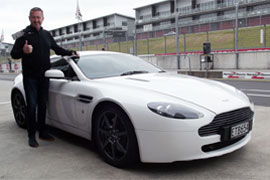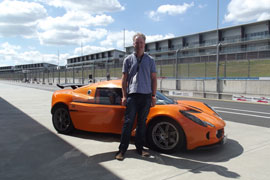 Last 20 Reviews
An absolutely fantastic day. Right from the start when I was welcomed by the lady behind the desk I knew that I was going to have a fun day and a fun day I surely did. All staff were fantastic and all were made to feel part of the day. Great to meet the head person and have a chat. Staff well done, cars were great and well kept, instructors fantastic, coffee great and the jet airplane lollies my favorite. 10/10 guys
Was a fantastic experience, will highly recommend. My father's never done anything like it and he was grinning from ear to ear when we finished.
A fantastic day on the track. Very well organized. The cars were exceptional.
Had an awesome time with the Drive Supercars team. Well organised and friendly crew made the experience one to remember. Highly recommend everyone has a go at either driving or some hot laps with highly capable drivers.
Hi All Thank you very much for an awesome experience, was incredible to drive all the supercars Thank you too all the friendly staff Highly reccomended Cheers
It was an awesome experience and a privilege for me to have the opportunity, thanks to the generosity of my son and daughter. Thanks to you all, esp "TJ" (?) for guiding and helping me enjoy driving the Aston like that! And the Evo X hotlap was the icing on the cake!
A great experience on the track. All the staff were welcoming and helpful!
Very cool day Guys coaching we're awesome Great experience
Had a awesome afternoon driving the Ferrari 430 then hot laps in the Mitsi Evo. I was fortunate to have 5 laps in the Ferrari then 2 Hot laps as one of our team couldn't make the day so felt very lucky. The staff at Drive Super Cars were awesome, right from the booking, the briefing , explaining the drive and all instruction was great and very helpful. Would defiantly recommend to anyone that is thinking of doing it.
Fantastic team and cars. Would highly recommend this experience to all. Look forward to the next time. David
Great time and very professional. Only comment is it would have been preferable to pay the extra $45 for insurance at the time of booking. thanks so much.
Very well organized and good fun- thanks ??
A thrilling hour of fun. The sighting lap in the EVO with Mum and Son in the back was a bonus. The extra couple of laps are essential as your confidence to plant it, is only just coming on after the first two laps. What a sound, what a feeling! Follow that up with a hot lap in the Evo-X with Mum and Son in the back again. Sideways fun with a grin that stayed on long after we left Hampton Downs. It was no problems that we were a little bit early as we never had to wait more than a couple of minutes between different drives. 10 out of 10!!
Thanks guys, great driving the Lotus and the instructor in the car made the experience that more enjoyable he did a fantastic job guiding me around the track ... just a few more flying laps needed to make it the complete package!!!
Amazing experience for my partners birthday. He now wants a Ferrari ... may have to settle on coming back again
Great morning, well organised with great communication. Thanks to the team for good experience.
It was a brilliant day! The staff were great from the minute you walk in the door. Nothing was too much trouble. The cars were brilliant and we had heaps of fun. I'd recommend this to anyone and I look forward to coming down again. Thanks!
I had a great time at my Supercars experience yesterday. My favourite was the Lotus as I was able to go fast in that and felt like I was a bit too restricted in the Ferrari. It would have been nice to have gotten certificate at the end of the day, to say something like 'I've driven a supercar for the day' or something like that? Just to top off the experience. Otherwise, you just leave after your last drive and that's it. Also, you don't know whether you are placed in a specific order to take your drive so it would be helpful if you knew what order you were placed in so you could duck off to the toilet or have a wander around if you wanted? Overall, a great experience. Would definitely do it again. Thanks.
Seriously good fun! A very well organised morning and thoroughly enjoyed myself. Would happily do it again! Thank you!